True Ultimate Painting is a maintenance paint contracting company based in Harare, Zimbabwe. We are centrally located in Harare CBD and have paint contracting teams servicing customers in the residential, commercial and industrial sectors. True Ultimate Painting delivers an excellent service where cost, quality work, attention to detail and accountability for excellent execution of all projects drives the performance of our painting teams. We offer a service paint contracting in Harare, with a specialised focus on roof coatings, waterproofing and treating wooden decks. True Ultimate Painting has the experience and knowledge to source the right product for your painting and maintenance needs which guarantees long-term savings in time and money. We are the trusted choice in paint contracting, wooden decking and waterproofingng in Harare. Painting your home or commercial and industrialmproperties is important for many reasons. A good paint job beautifiesmyour building inside and out and adds
A question many people ask is what is the difference between interior and exterior paint? A few decades ago, the answer was there isn't much difference. Today, with advances in paint chemistry, the two have been pulled wide apart.The main difference between interior and exterior paint is the resin used in them. Resin is what binds the pigment to the surface and makes a difference in how paint reacts to high temperatures and moisture, and how resistant it is to peeling, chipping and fading. There are brands of paint you can use inside and outside but outgassing may be a problem.It can get confusing so talk to a professional.
 We take the guessing game out of choosing paint for interior and exterior features so the right paint is used in the right place. We also acknowledge the current economic situation hence we have come up with different packages that allows you to paint in stages and according to your budget.
Roof painting is a time-consuming undertaking that requires skill, experience and the best roof coating products. It's also an expensive exercise; it's important to do it right so it lasts a long time.A fresh coat of paint on your roof not only improves kerb appeal and increases the value of the property, it also helps with the ergodynamics of a building. Roof colour makes a difference to the look and style of your home or commercial property, and how well it retains and reflects heat.
Advances in paint technology means you have a wide choice of paint products and painting techniques to choose from and it can get confusing. This is where we come in, with our professional team we able to assess and recommend the correct type of paint for your roof and offer the technical expertise to make sure the job is done right.
SEALANTS and DAMP PROOF RAISING TREATMENTS
Paint sealants are products that form a film over the surface of the paint that then forms a quality barrier on the surface that will give you plenty of years of reliable use. Sealants include a formulation solvent, wax, water, and amino functional silicone fluids that are held in suspension by emulsifiers. These can form liquids and creams. A True Ultimate Painting salesman can give you the advice about your unique surface products that will be unique to your sealing requirements and also on how to deal DAMP RAISING on your interior and exterior walls.
Steel surfaces have grown in popularity because of their resistance to stains as well as their durability and resilient qualities. In short, steel surfaces are strong, durable and highly versatile but they need to be protected and maintained to make the most of these qualities.There are many reasons why steel surfaces are treated but it mainly involves protecting them against scratching, peeling, extreme weather and corrosion. Regardless of quality, steel surfaces become scratched and damaged.
 Repairs and treatment of steel surfaces depends largely on the depth of the scratches. You're either looking at a light patch job or extensive work. Damaged steel surfaces can be repaired if you know what you're doing.Casting surfaces should be cleaned with an abrasive treatment to prevent zinc adhesion. Heat-treating steel often introduces a surface coating that cannot be removed by conventional chemical cleaning processes and must be blast-cleaned.
Treating and cleaning steel surfaces gets complicated and something best left to the experts.CONTACT TRUE ULTIMATE PAINTING FOR AN ASSESSMENT OF YOUR STEEL SURFACE AND ADVICE
Waterproofing in Harare only a call away
Our waterproofing service includes the use of fillers, primers, repellents, sealers and membranes, either used together or separately. All of these components play an incredibly important role in the effectiveness of the waterproofing. Creating a barrier is the focus of these components when they are being used properly.
Flooding is actually the one thing that causes the most damage to homes, water damage actually overtakes fire damage. Flooding, mold and water damage are all easily preventable when you use either waterproofing or damp proofing. Lessen the possibility of any further damage to your home or roof, by getting roof waterproofing done by True Ultimate Painting.
WOODEN DECKING and WOODEN FLOORS
Maintaining and treating wooden decks is hard work and ongoing. In fact, extreme weather conditions, outdoor wood decks, especially  need constant attention. It's not easy if you're not a professional in the timber decking field and can be very time-consuming.
 There isn't a right way or a wrong way to do outdoor maintenance on wood decks, patio or balcony; it all depends on the decking, aesthetics, and architectural design. And, of course, prices of maintenance products and overall cost.True Ultimate Painting offers its customers,  a specialty service for cleaning and maintaining outdoor wooden decks, using only the best maintenance products and a professional wood deck team that has the training and expertise to keep your wooden deck, balcony or patio spotless and splendid all year round.
ASK TRUEULTIMATEPAINTING SUPPLIERS FOR ADVICE AND TIPS ON CLEANING, MAINTENANCE, AND REPAIRS OF OUTDOOR TIMBER DECKING AND THE BEST DECK MAINTENANCE PRODUCTS TO USE.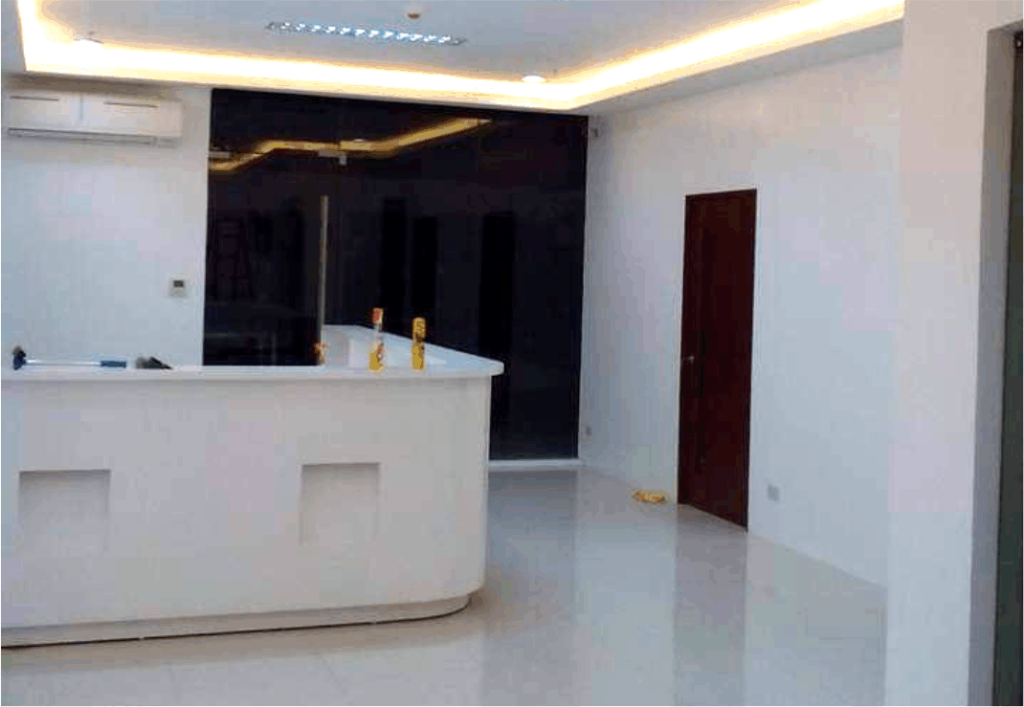 SPECIALISED FLOOR COATINGS
The world of modern flooring will provide you with numerous options surrounding specialised floor coatings. Here are just a few of the specialised floor coatings that are offered by True Ultimate Painting:
Epoxy floor coatings
Epoxy floor screeds
Polyurethane FLOORS
Floor Crete and floor Crete products
CONCRETE POLISHING / GRINDING
As part of our elite services, we can give your concrete surfaces a superb treatment that will have your concrete looking as good as new. Concrete can be treated with a chemical densifier and then be given a grinding treatment. These days concrete polishing is the new best alternative flooring material. Concrete polishing allows you to choose the level of sheen that will suit you best, allowing you to choose high-gloss finishes or satin finishes. Paint Pros offers a versatile range of options which allows customers to find that concrete flooring material that they love. The second part of this service includes grinding which is a process that involves a grinding machine being used as a cutting tool. This is a diverse area that can result in fine finishes and accurate finishing touches.